On Site Medical Doctors
Dr. Charles DePaolo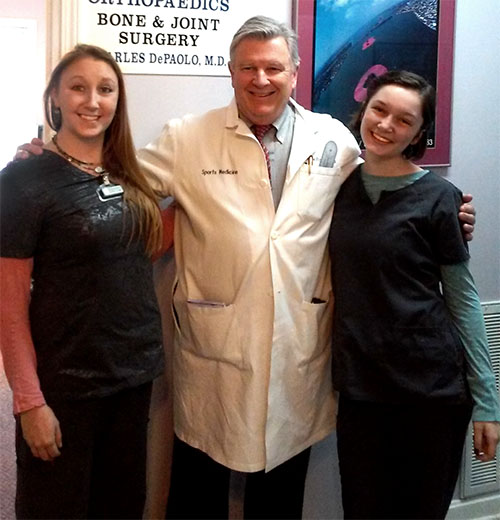 In addition to Dr. Grant, we have an Orthopedic surgeon that treats patients at our office, Dr. Charles "Chuck" DePaolo.
Dr. DePaolo is well respected by his patients and his peers, and has been practicing in Asheville for over 28 years. Dr. DePaolo graduated from Georgia Tech. with a degree in Chemical Engineering , and then received his medical degree from LSU, (Louisiana State University), and completed his advanced training in orthopedic surgery at the Campbell Clinic in Memphis, TN., in 1992.
He performs minimally invasive non-surgical and surgical procedures ranging from joint injections to joint replacement surgery of the shoulder, hip, knee, and ankle. He also treats general orthopedic problems including fractures. As a former high school and college athlete, he has a special interest in Sports Medicine, and enjoys treating athletes of all ages. Most importantly, he is a firm believer of doing surgery " only as a last resort ". Dr. DePaolo has a good understanding of Chiropractic care, and works well with Dr. Grant when his patients need additional consultation or treatment.
If you would like to make an appointment to see Dr. DePaolo , you can call us for a referral, or contact his Asheville office at Southeastern Sports Medicine at Turtle Creek.